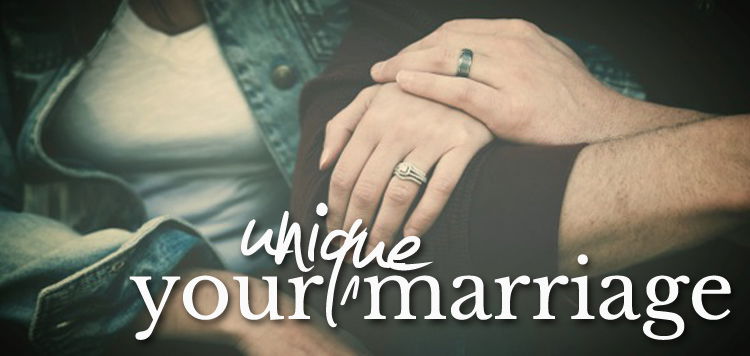 ---


Live out the biblical principles of marriage by doing what you naturally do best every day.


Why is there so much focus on what is wrong when there is so much that is right? Perhaps it's just easier to see what is not working. After all, those are the circumstances and situations we want to eliminate. Yet moving past what is not optimal is less about fixing problems and more about bringing what's good and right into the places it's missing.
The path to a better marriage is doing more of what you naturally do well in every situation!
Your Unique Marriage is a workshop consisting of four two-hour conversations that help you see and understand your natural talents, the talents of your spouse, and how those talents complement each other and allow you to live out the biblical principles of marriage in a way unique to your marriage. You'll learn to how to develop your talents into strengths by continuing to focus on what you do well already. You don't need new, fancy tricks to eliminate the hard areas. You just need to bring your talents into every area of your marriage.
We don't fix weaknesses because that's an ineffective waste of time. We make what is good great and learn to do what we do great consistently in every situation.
More information about each of the four conversations that make up the Your Unique Marriage Workshop can be found using the menu navigation or the links below.
Schedule a Workshop
To schedule a Your Unique Marriage Workshop at your church or to learn more,
call me at (805) 708-5056, or use the contact form.
Upcoming Workshops
Check back soon for future workshop dates.