---
Strengths-based Couples Coaching
Do you want to work strengths even deeper into your marriage relationship? Then couples coaching is the perfect way to invest in your marriage.
As a follow up to the Your Unique Marriage Workshop or as a standalone commitment to living out your best marriage, couples coaching will assist you develop what works already and apply your unique talents to every aspect of your life together.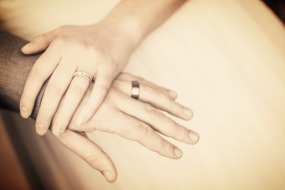 Unlike counseling which tends to look at the past, strengths-based coaching looks toward the future and utilizes your innate talents as the means to the best version of yourself and the best version of your marriage.
Your answers to open-ended questions will uncover what you already know but can't yet identify in the areas that work. Then it's a matter of intentionally applying those strengths to the places they've been missing.
Couples coaching packages are designed to meet your particular needs. Each package is structured to address your desired goals and outcomes. With a mix of individual and couple conversation, you'll learn how to approach every situation using your strengths.
The coaching process is always about you and where you want to go. You drive the car while the coach helps you chose the best route to your desired outcome, drawing from your wealth of knowledge and experience regarding yourself and your marriage.
At Aptitude Strengths Coaching the goal is a better you!
If you're ready to invest in yourself and your marriage, building upon a foundation of what is good and right, contact me today to begin the coaching process.
Schedule a Workshop
To schedule a Your Unique Marriage Workshop at your church or to learn more,
call me at (805) 708-5056, or use the contact form.
Upcoming Workshops
Check back soon for future workshop dates.