---
Conversation Two
Understanding the Unique Talents of Your Spouse
A marriage is composed of two people and two sets of talents. Conversation One is about your talents. Conversation Two is learning about the talents of others.
We're not just yet at the conversation that discusses how your talents and the talents of your spouse compliment each other (that's Conversation Three). Instead, Conversation Two takes a broad look at the talent themes of the larger group, hearing from others about their talents.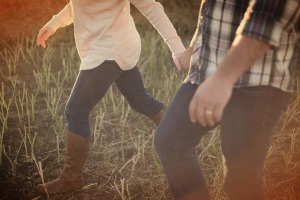 Yes, it's a marriage workshop. But until we all are comfortable seeing the value of talents outside of our Signature Talent Themes, we aren't ready to move forward to collaboration.
Since the filters created by our dominant talent themes often feel like the only way to view the world, taking time to appreciate and understand talent similarities and differences is of great value.
Conversation Two allows us to hear how others with different talents see those talents at work in valuable ways in their lives. We will discuss again what themes might be more likely to present in the basement and seek the understanding of how to develop those talents into real strengths, making their regular realm the balconies of our lives.
You may even discover a few talent themes you'd like to see play a bigger role in your live. While we cannot become talent in themes that are not a natural part of ourselves, we can learn to use our dominant themes in new ways that allow us to accomplish so much more that we ever imagined we could.
It is important to remember that your Signature Talent Themes do not determine what you can do, they simply inform how you can best approach any opportunity and based on your innate motivations and abilities.
Schedule a Workshop
To schedule a Your Unique Marriage Workshop at your church or to learn more,
call me at (805) 708-5056, or use the contact form.
Upcoming Workshops
Check back soon for future workshop dates.