---
Conversation One
Discover Your Unique Talents
In order to focus on what you do well, you need to know what you do well. Most of us can point out the times we've been successful. However, we don't always know what made us successful. When we uncover our innate talents, the natural way we think and feel and behave, we have a starting point for intentionally bringing our best into every situation.
Starting with a bi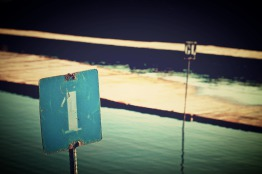 blical understanding of how God designed marriage and utilizing the trusted CliftonStrengths assessment (completed before the workshop), Conversation One helps you understand yourself as an individual and the best ways for you to be the husband or wife God created you to be.
What motivates you? What gives you the greatest satisfaction? How is it that you do certain things so well, better than anyone else you know, almost effortlessly?
These are the questions we will answer as we look at how our talents filter our view of the world. There is no wrong perspective. There are just different perspectives and each one is needed. Who you are is exactly who you should be. The purpose is never to turn you into someone else, but to assist you in becoming the best version of yourself!
Once you understand how your Signature Talent Themes (the top five of thirty-four talent themes that give language to who you are naturally) play a role in your life, you will be equipped to develop those talents into true strengths.
As part of Conversation One, we will discover how our talents sometimes hold us back when we live in the basement instead of the balcony. Sometime we get there on our own and other times it's the result of others trying to make us something we are not. Either way, we will move forward as we gain recognize how to live on the balcony on a regular basis.
By taking time to see how our talents have played a role in our lives all along, we will begin to see them at work in each thought and action. It's great fun as we realize that we bring something of unique value to every relationship and every circumstance.
Conversation One will give you a deeper appreciation of yourself and prepare you for Conversation Two where we see how amazing the talents of others are as well.
Schedule a Workshop
To schedule a Your Unique Marriage Workshop at your church or to learn more,
call me at (805) 708-5056, or use the contact form.
Upcoming Workshops
Check back soon for future workshop dates.