---
Conversation Four
Talents in Action in Your Unique Marriage
In Conversation Four we apply the tools we have learned in the first three conversations to the real-life situations of our lives and marriages.
Recognizing what we do best naturally, appreciating the talents others bring to the table, and uncovering the ways our talents and the talents of our spouse compliment and support each other only create the unique marriage we desire as we learn to implement all this new knowledge and ability into the places it is missing.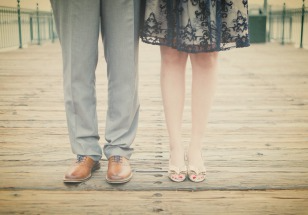 This is where we discuss what brings out the best and what brings out the worst in us. This still isn't weakness fixing, but admitting what draws us to the basement and what makes live consistently on the balcony.
Successful strengths-based performance requires us to see ourselves clearly. The insights we gain in Conversation One about how our talents present themselves are used again in Conversation Four.
It's these insights about where our talents are in use and where they aren't that are the first step to creating the road map needed to stay on course as we learn through both success and failure how to bring our talents into the places they've been missing or have only presented the basement version of themselves.
By the we wrap-up the Your Unique Marriage Workshop following Conversation Four, you will have a confidence in who you were made to be and why that is the tool you need to find success and satisfaction in every aspect of your marriage. Remember, the goal is never to fix you, just to sharpen who you already are by being intentional about the good innate in you.
As Conversation Four and the workshop conclude, you will be able to invest even further in your marriage by committing to additional Strengths-based Couples Coaching conversations. If you are unfamiliar with couples coaching, please check out the Couples Coaching page.
If you have any questions still unanswered or to learn more about Your Unique Marriage or couples coaching, please feel free to contact me.
Schedule a Workshop
To schedule a Your Unique Marriage Workshop at your church or to learn more,
call me at (805) 708-5056, or use the contact form.
Upcoming Workshops
Check back soon for future workshop dates.